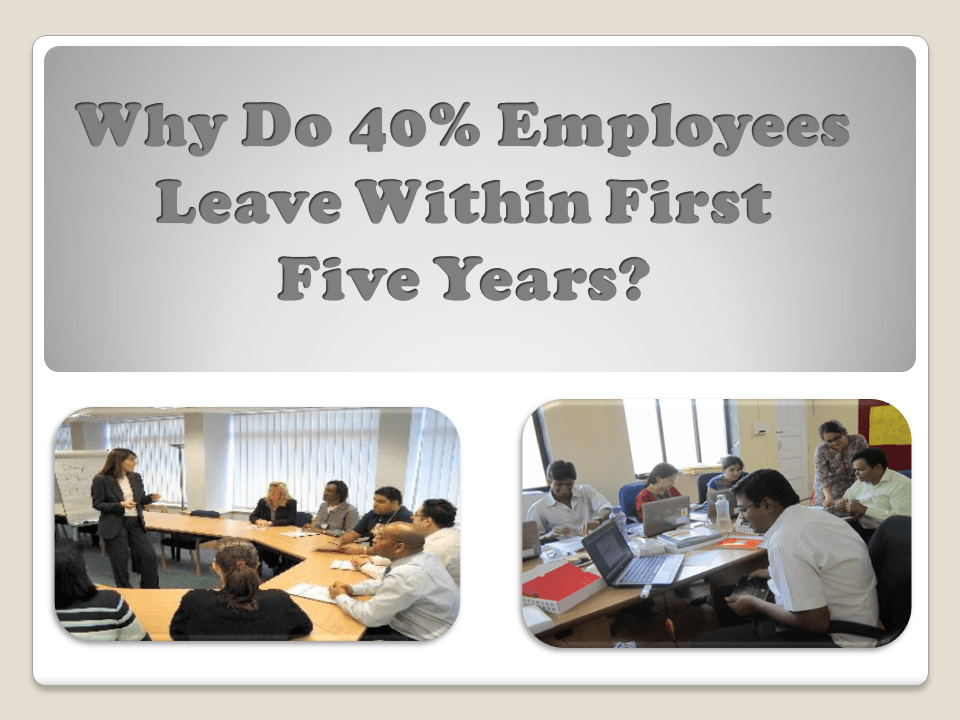 Staff training is vital for business specific purposes, no matter what business you have. They may need a little help and instruction in handling a new book system, first aid or food handling. Including training that extends employees toward specific goals can also improve job satisfaction. A satisfied employee stays longer and shows better productivity while working as a team player.
Less Training – High Turnover
Lack of training facility is just a lame excuse, when you can get a training room rental with latest facilities and equipment. According to recent survey, 40% of the poorly trained employees vacate their positions without completing 5 years. Majority of them cite absence of skills training as the major cause of leaving.
With one contributor gone, either one or all of these things are likely to happen:
The overall productivity slips which leads to decline in sales.
Existing staff has to work longer, which leads to low team morale.
You need to screen and interview for the vacant post, followed by training.
Turnover cost rises with every step and varies with position, place and nature of work. For instance, a replacement cost of frontline employee can go beyond $2500. That's what poor training (or the lack of training or team building) can do to you.
What Good Training Can Do To Your Business
Investing in good training is a little bit costly, but it pays you back big time. Here is a list of benefits training can provide you:
Trained employees can manage your complex computer system, increase sales and resolve complaints in a better way. That's what you need at the end of the day – better business.
New employees with loads of theoretical knowledge want more from you. They wouldn't settle for just a pay cheque. If new hires see you grooming talent and provide learning opportunities, they will stay with you for a longer period. You're likely to receive more resumes and less salary negotiations if you have a proper development plan for recruits.
Continuous and planned training raises job satisfaction. Whether it's a company-owned facility or rented seminar room, improving skill sets of your employees will help them show better engagement and involvement at all levels.
As mentioned above, training can help retain employees by making them professional, committed and loyal to you. If you face a new challenge and offer your employees to learn how to resolve it, they'll be keen to take this opportunity to add another skill in their resumes. The emphasis is to remove boredom by keeping them involved with new activities.
With so much to offer, training adds another some professional attributes that are vital for any organization – efficiency, alertness and flexibility. Cross-training helps employees to learn about other departments and their general procedures. It raises the confidence level and improves decision making.
Small to medium companies are showing interest in grooming their employees. They're not only investing in making them loyal and efficient, they're keen to retain employees by means of intangible incentives that can take them closer to their long-term objectives.