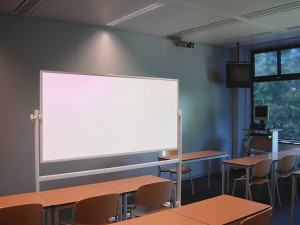 The biggest concern for many organizations today is how to retain their good employees. Direct replacement costs can be as high as 50% of the employee's yearly salary. Employee retention helps cut training costs and avoid loss of organizational knowledge and talent.
The Michael Page Singapore Employee Intentions Report for 2015 holds financial rewards and efficient managers as the top reasons why employees stick to an organization. Training and workplace flexibility are other important parameters. Here are 5 effective tips on employee retention.
Get the right managers
It is often said that employees quit because of managers. Efficient managers can form healthy relationship with employees. They will need to understand every employee's requirements and work with them accordingly. Employee grievances must be taken seriously. Put in place a system for performance management and appraisal, coordinated by an HR manager.
When you rent training room for employee training, be sure to conduct manager training as well. This should include both, technical aspects of their job and soft skills.

Give them the right metrics
Surveys and research have confirmed repeatedly that appreciation and feedback is highly important for employee retention. The argument stems from the fact that employees need to feel connected and responsible to the organization. Make sure that the feedback you give is specific and not a vague appreciation.
Employees actually want to see what positive results have come of their efforts. Managers have to be aware of their subordinates' progress. Depending on how they are doing, due attention must be given to their learning process.
Provide a healthy work-life balance
Millennials consider a healthy work-life balance more important than anything for sticking to an organization. Employee fatigue and monotony are challenges to employee retention and hence the management has to be always on guard. Time clock software can help avoid overworked employees. Long offs are just as important.
Workplace flexibility is gaining momentum in Singapore. Organizations that allow employees flexible timings or a work-from-home arrangement, tend to retain more employees. Group activities are an interesting work to integrate life with work.
Offer different kinds of training
Employees seek expansion of their knowledge. You training sessions should not be just about increasing performance. Rent training room with the right facilities and make sure it is easily accessible. Employees, especially new hiring, should look forward to training sessions. Ask your seminar room rental company for restroom and refreshment facilities.
Offer mentorship programs and cross-departmental training. Bring in experts from outside the company to counsel employees about subjects related to aspects of their own lives. Continuous revision of the training curriculum is important.
Establish multiple compensation avenues
It could also include something not necessarily monetary, like an 'Employee of the Month' program. You could also be conservative and award pay raises based on performance. Money is not the reason behind employees leaving organizations.
A flexible employee benefits system can help deal with a changing workforce. Companies offer a number of modes for compensation, including stocks, childcare/eldercare, memberships of clubs, employee assistance programs, shopping discounts and so on.