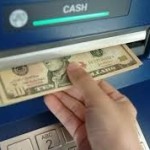 It is crystal clear that people want to save more and more money. Everyone is likely to purchase a product or service that will help him or her save more coins. There is a lot of advice on how people should save more money. There are all types of literature and media inclusive to guide people on saving. Booking a room for training can also have some opportunities to save some money. Therefore, this article will discuss to ten tips on how to save when booking a room for training. This is a must read article if you need to become an exceptional lecturer on the subject.
Book the room on off-season periods
It is advisable to book the seminar room during low seasons when the demand of rooms is off-peak. Most people prefer booking rooms during periods of special times of the year like Christmas and august holidays. Avoid those times of the year.
Use search engines
Whether you have training rooms around your area, do not guess the possibility that they may be cheap. It may work out cheaper if you can take time to use search engines like yahoo, Bing and Google for more information.
Consider alternative rooms
Take your time and compare the prices of available training rooms and maybe even hotel ballrooms. Some rooms are very costly yet the services provided are of the same quality compared to other cheaper rooms. Some hotels do package in their buffet lunch or dinner with their room package, it is worthwhile checking it out.
Book early
When you book training rooms first, you enjoy the benefits associated with pre-paid services. Most businesses use this technique to lure more customers and you should take the opportunity.
Subscribe in the mail list
Registering in the mail lists with websites providing such updates is exceptional. It can be mind boggling to receive those lots of texts but its good for you to have knowledge on the best prices offered for the rooms.
Know how much you want to pay
Some people book rooms without having any slightest idea of how much is going to cost them. On arrival the prices can be at peak and consequently suffer a great loss.
Use the 24- hour rule
This is a rule that is provided in many hotels and room owners. Check in the following day whether the prices have become a little cheaper. If yes, call the owner and cancel the booking without penalty and book your taste.
Please contact us if you are looking for an affordable and convenient place to hold your training event. Trainers will like our training and seminar rooms..