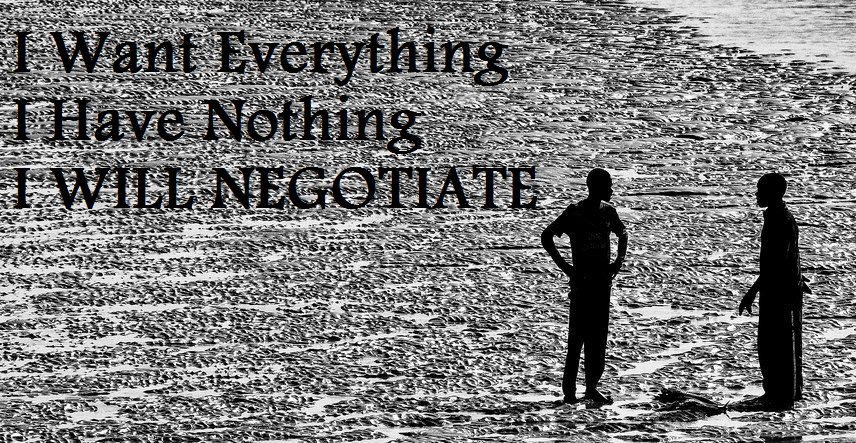 Almost every profession today needs some kind of training, but the time may vary depending upon the desired level of expertise and the competence of the trainees. Then there are some activities that can be performed with productive employees, just to keep the level of coordination and communication up to the mark.
Team building games are modern way to train team members in an informal, yet effective manner. They may have different purpose and they're conducted in order to correct and calibrate employees. You may need an open space, or get a training room for rent in order to conduct these activities.
Activity – Learn How to Negotiate
Among many issues, negotiation has been the most difficult task faced by managers, owners and CEOs. Negotiation issues exist in every level of management and they are potential barriers in the way of organization's success.
So, here's a team activity that will help employees to understand the differences within themselves, and learn how to handle heated debates regarding contract appraisal, project management, salary issues or any other inter-departmental issue. The purpose of this activity is to teach employees how they can understand the intentions of other team members and assess the situation. This team activity can be conducted in a classroom.
Purpose – Impact of Your Emotions on Negotiation
Size: 15 to 20 participants at a time
Difficulty level: Medium
Scenario: Participants are in a yacht that develops a hole and is about to sink. There is only one lifeboat that could save 9 to 10 people at a time.
What to do: Come up with names of maximum 10 people in a yacht who should be saved.
Time allowed: maximum 20 minutes
Instructions
All participants should be assigned a controversial character, such as a priest, a politician, a business woman, an industrialist, a parliamentarian, a lobbyist, a celebrity and more.
There must be at least three solid justifications of mentioning a particular name
Each of the participants must have a reason to be saved. Allow heated discussion for 10 to 15 minutes in which each of them can contribute.
At the end of the heated debate, everyone should be given a minute to share his/her opinion regarding the game.
Now, ask each participant to write at least 3 things that they would do differently, if they were in a similar situation where one has to choose among many individuals. This can be a promotion, a salary appraisal, an incentive, a leave or anything similar.
Discussion Points of This Activity
At the end of this activity, distribute a questionnaire including these questions (you can come up with more questions if you like):
What problems have you gone through during this activity?
What was the solution to this particular situation in your mind and how did you find it?
Do you think you come up with the best solution?
Do you have the next best solution in mind?
Why did the discussion turned into a heated discussion?
Where do you think the problem started during the debate?
What are the similarities between:
This situation and your professional life?
Your role in this activity and your role in the organization?
Team activities have become quite popular. In fact, organizations conduct such activities in large spaces, such as seminar room rental, in order to save their time and cost, and give their employees something to think about.