In order to get best out of your business, you need to invest in building an experienced workforce, and training is the only way to ensure high quality staff. Training has always been an essential part of business, but it's even more important for countries like Singapore where you find new businesses emerge every day.
Among other factors, employers also need to ensure that their workforce:
Stays healthy and delivers quality,
Knows the workplace and its environment, and
Helps organization save extra cost
Here, you can learn about some important training sessions which may not have a direct impact on your business, but they can prevent unexpected situations at the workplace.
1. Corporate Wellness Training
Studies have proven that employees could actually save healthcare expenses and organizations can help them through comprehensive wellness programs. In fact, your employees can save $1.65 on every dollar you spend on a wellness program. Pittsburg's wellness program received $1.3 million ROI in 4-year period.
You can get a training room for rent and initiate with any of the following ide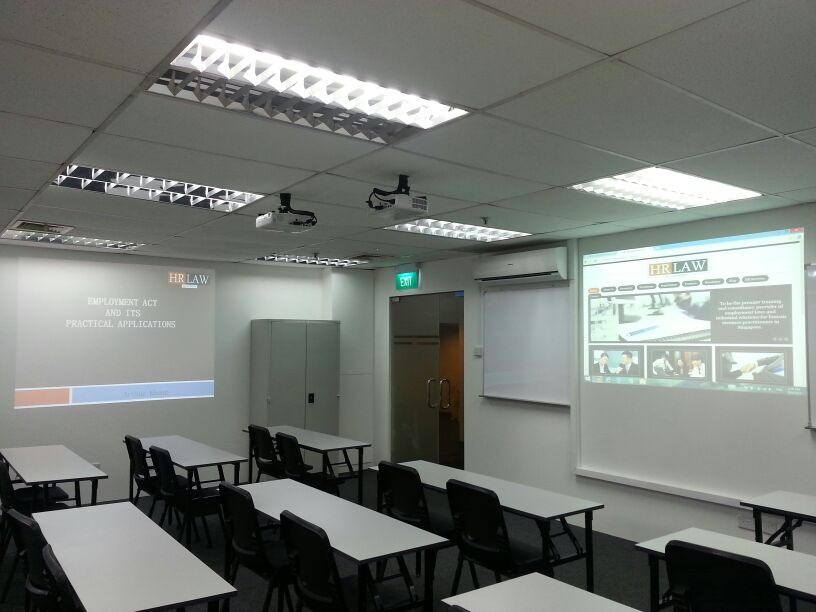 as:
Health risk assessment
Diseases screening
Fitness facilities
Smoking cessation
Nutrition workshop
Healthy sleep habits
Substance abuse
Weight management
2. Employee Orientation Training
It's the basic and the most important training everyone should conduct. And there are reasons to conduct this session.
5,500 employees die in the U.S because of workplace injuries
1.3 million U.S employees suffer non-fatal injuries each year
And the new employees have higher risk to get injured, if not provided with complete orientation of the workplace. If you don't have proper training facility, a renting a seminar room outside your office can help you achieve your objective through modern equipment and training tools.
3. Customer Service Training
This is the most common and most frequently conducted session. Employers prefer to have these sessions conducted in fully furnished training room, and there's no better place than a training facility specifically designed for customer service training. Some popular ideas include:
Customer service skills
How to turn contented customers into recurring customers
How to handle customer complaints
Identifying customer needs
Phone etiquette
Listening skills
Tackling irate customers
4. Workplace Ethics Training
This training is related to employees' ethics and interpersonal skills. If you avoid this training, you may find yourself dealing with lawsuits and other troubles. These are some eye opening stats:
During 2008, EEOC (Equal Employment Opportunity Commission) of the Untied States was fed up with over 95,000 workplace related complaints. Because of these complaints, employers had to give more than $274.4 million as monetary benefits to the complainants.
More than 32,000 sexual harassment issues were reported in 2008 and they amounted to $74.8 million
If you don't have a proper place to conduct workplace training, you can get a classroom rental at reasonable rates and conduct any of the stated sessions.
5. Project Management Training
This training can teach your project team how to eliminate waste, execute the project faster, create value, and have a sense of accomplishment. All you need to do is to hire an expert trainer and get a training room rental.
If you need affordable and budget training room rental in Singapore, visit our website at www.TrainingRoomSG.com