In this post, you will learn the essentials of designing a training program, and implement them in your workshops, seminars, classroom sessions or field training.
There are 8 major design steps for a training program and each of them requires attention to details. You need to make sure that the program must be flexible and it can last for a long period.
Identify Purpose and Target Audience
Be clear about your training needs to be accomplished. The purpose of training must be clear and you should have an idea about participants, to be able to deliver your training effectively. It would be better if you've already worked out Training Needs Assessment. Write down the purpose of your training and the audience it covers, and promote your program.
Determine the Needs of Participants
There are different means to get this information:
By means of written survey that you can conduct at the time of registration: Collect general information, such as, education, level of income/knowledge, years of service/studies, and anything that's relevant for your training.
By calling a random sample of registrants to note down general information: here, you can get detailed information, such as suitable time and days of the week for training; option of accessibility and more
Have access to company's past training data: you can note down employees' evaluation and feedback related to training in past.
The information received will help you assess the needs of participants.
Describe Goals and Objectives of Training
This step is related to your expectations from training. You need to plan activities for every part of training. Choose appropriate training material and design evaluation procedures. Communicate program intent to administrators or supervisors, and make sure that the training is aligned with the purpose intended. If you don't have in-house training facility, choose a suitable training room rental facility in Singapore or renting a seminar room according to the needs of training.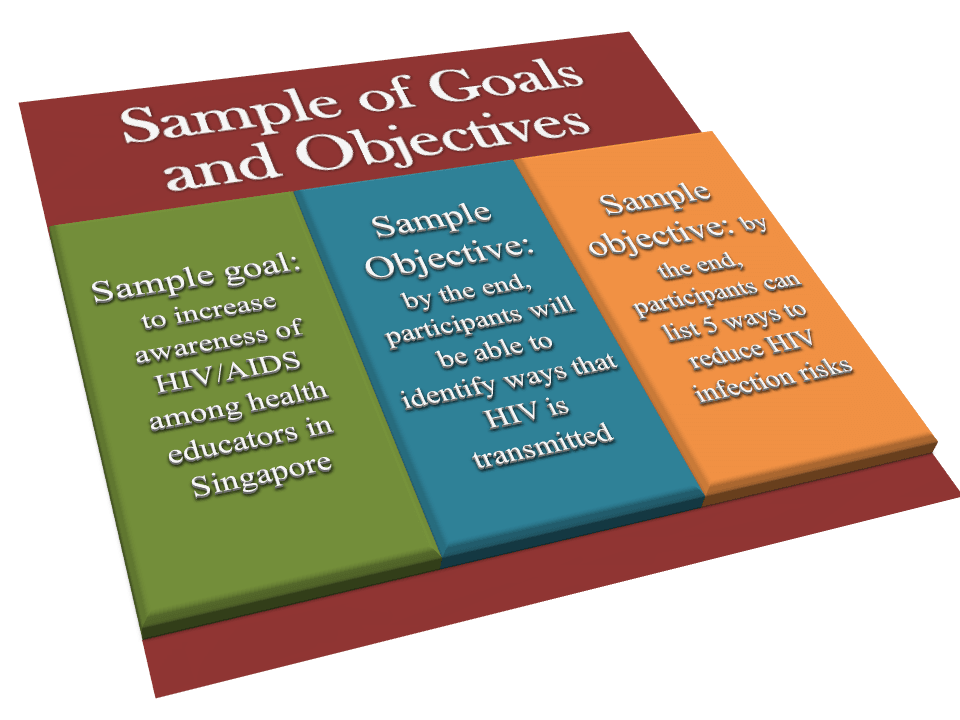 Sketch the Content
Content outline is divided into three parts:
Introduction: in which you have to establish constructive environment for learning
Learning components: these are the tools to engage participants in different training activities
Evaluation component: minimizes the gap between training and real life scenarios, to ensure all participants feel satisfied.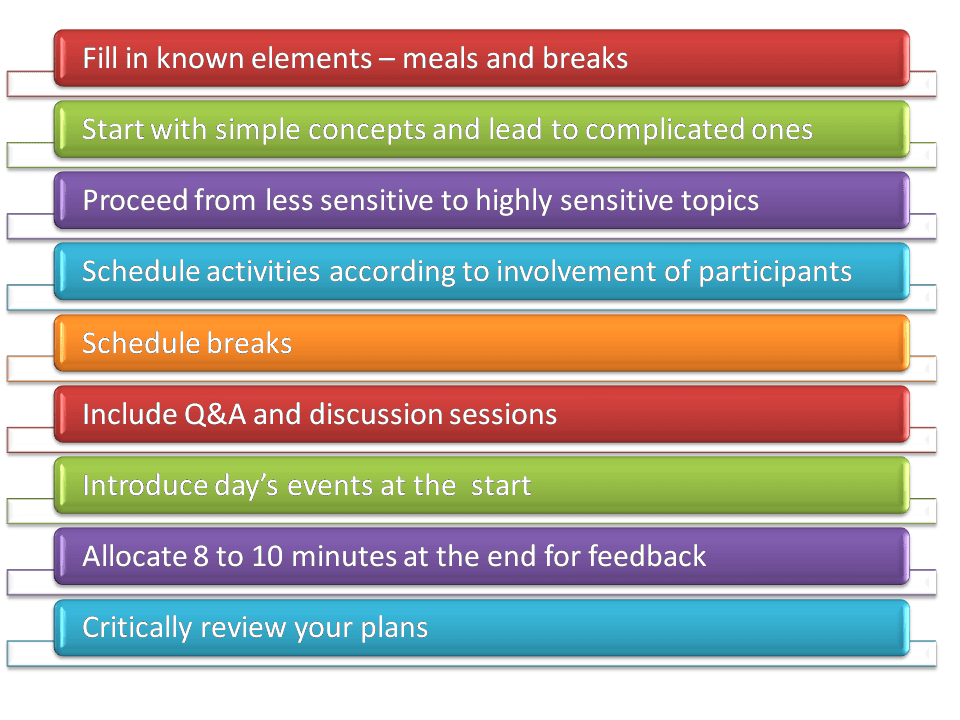 Develop Instructional Activities
To make your training result-oriented there must be a variety of alternative strategies based on:
Learning styles
Adult learning principles
Education level/work experience of participants
Group size
Trainer's style
Kind of information or skill to be provided
Develop Written Design for Training
A written document must include a detailed training program, along with the goals. It must also include when and where each trainer will be introduced and who will flesh out major sections of training. The written document will help you and your team to keep track of the entire training process.
Prepare Evaluation Form for Participants
The evaluation form will help you find out about:
Knowledge, expertise and style of trainer
How effective was the training
Whether more training is required on the particular topic
Establish Follow-up Activities
Some strategies include:
Mentoring,
Booster sessions,
Individual Coaching,
Study groups,
Ongoing communication between trainer and participants,
Posting updates on websites and sending newsletters.