Business gurus and international entrepreneurs are aware that Singapore is a booming city in terms of business investment. Right now, this city has a flourishing market economy, corrupt- free business sphere and stable prices for essential goods/services.If you are a business person willing to dip you arms or just an existing one in this business in Singapore, leaf through this article and discover the secrets of why you should consider operating a classroom rental or renting of seminar rooms, training rooms, meeting rooms businesses in Singapore.
A Ready market for classroom rentals (Part 1)
Statistics has shown that Singapore is among the most visited places in the world. Literally means that ever increasing population guarantees you ready market for your rooms. High standard of living in Singapore will also ensure that people pay more for goods and services, therefore, more returns.
A Ready market for classroom rentals (Part 2)
Most students are getting tuition nowadays to improve their work and get better grades. If you flip out the newspapers today, websites and walk around the malls, you will find many tuition centers, tutors offering their services. As space is very expensive in Singapore, it will not be viable for most people to own or rent an office or space for carrying out their tuition.
Low start –up costs for your business
Unlike most developed countries, Singapore city provides easy procedures for starting up business. Some of the private companies have failed to be established in this city because the owners fail to understand the government requirements that are very easy to adhere to. The classroom and training room rental business has a lower start up costs as compared to other forms of businesses. For example, if you open a franchise to sell burgers, the franchise itself will already cost a substantial sum of money.
This business is also absolutely viable if you are using it for your own training purposes, for example, if you are a tuition teacher and hold tuition classes at your premises, why not consider doing some form of marketing and lease out the empty classrooms when you do not have classes.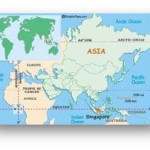 Strategic location
Singapore is a very small country. Regardless of your classroom venue, it will still be easy for students to come to your classrooms without much difficulty due to our efficient transport system.
Did you also know that Singapore is rightly located in the right side of the most populated continent: Asia? This means that over 4 billion people living in Asia visit the Singaporean market. Being a transportation hub, many event organizers rent training rooms to hold events here in Singapore without difficulty. Here are some tips to source of your seminar and training rooms and some other tips to save money booking your training room if you want to hold an event in Singapore
Wondering on the tax regimes?
Singapore has one of the most favorable tax rates that encourage diverse global investments. A recent Singaporean press release highlighted this city as number one place for global investors especially on the land property. Remember, the lower the tax rate, the higher the returns to the investor.
Advanced intellectual property rights program
Some countries have showed less concern for the property held by foreigners because their property rights regimes are corrupt and incompetent. However, Singapore is one of the signatories to various intellectual property patents, and therefore security is guaranteed for aliens to conduct the business safely in this country.
A money-spinning place for training room entrepreneurs. A recent study depicted that one of the most important aspects of starting a business in Singapore is the ability to grow very fast. This means that any invest on the training room business will definitely receive returns.
Technology hub
Modern technology has made it easy for business peoples especially those dealing with land property business.Training room must be pimped with modern facilities in order to attract people. Singapore has taken to another level by integrating technology in the business. There are easily available training facilities that are affordable and modern. People prefer to use modern tools to equip themselves with modern knowledge and skills.
In conclusion, Singapore is one of the most splendid countries on the globe in terms of beauty. The country is surrounded by a mixture of both old and new cultures. this gives you the guarantee as a training room entrepreneur the chance to have both worlds as your ready market for your product. Give it a shot and experience your training room rental business skyrocket to another level.