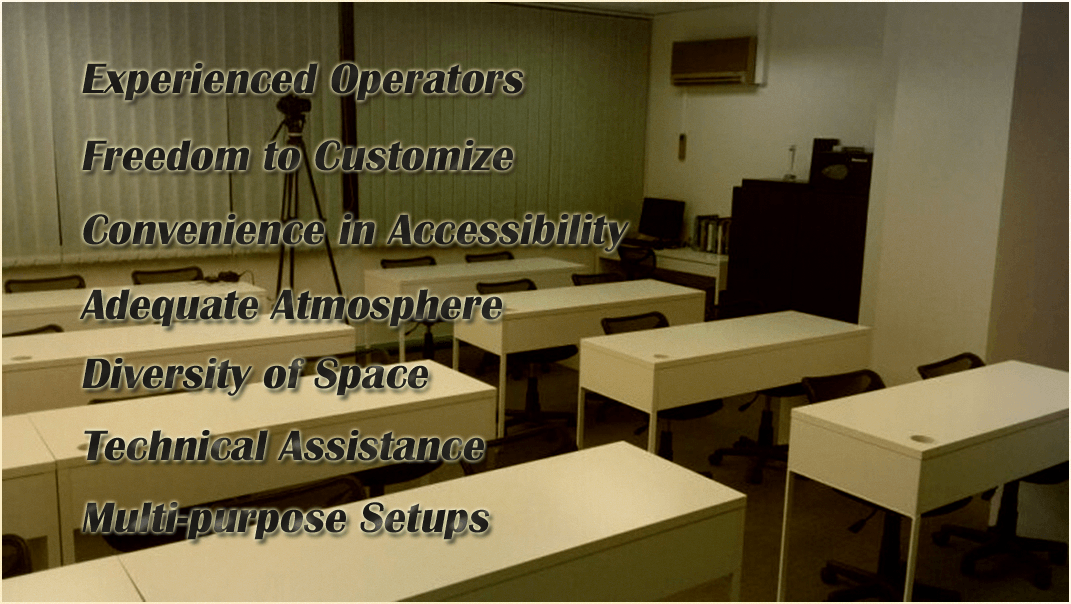 In countries like Singapore where business dealing and trading are at its peak, people need an adequate environment to deal with their day to day business agendas.
Often small scale businesses have insufficient workplace to conduct their meetings, trainings, seminars and workshops. So is the case with those who are running their business online. Hence, to ease such rising entrepreneurs, Singapore has yet found another way out, the training room rental industry.
1. Experienced Operators
Rental training rooms in Singapore are being administered by people who have vast experience in conducting as well as managing various forms of training sessions. These rental training/seminar rooms have brought the best and most convenient training rooms you will ever experience, at prominent locations in Singapore.
2. Freedom to Customize
The aim is to aid their customers achieve results. Be it a board meeting, a conference, a workshop, seminar or any other sort of gathering. With their versatile management, they offer their customers the freedom of customization. The goal is to adapt their resources for each client, deliver them with high quality, well facilitated and equipped training rooms at an affordable cost.
3. Convenience in Accessibility
Singapore rental training rooms bring with them the opportunity to conduct business meetings, training/workshops in a most clannish, cozy and economical rental accommodation. Situated at various locations in Singapore, making it all the more convenient to access their services.
4. Adequate Atmosphere
Since, they understand the significance of corporative business meeting and how essential trainings and workshops are for clients, they believe that apart from a good representative, speaker or an instructor, right environment is a key to the perfection. These rental training room services are responsible for providing their customers with no less than best of their expectations. It is their topmost priority to facilitate clients with adequate atmosphere as well as technical support for their event to be a success.
5. Diversity of Space
These services are offering various different kinds of rooms according to the client's needs and requirements, such as seminar room rental, classroom setups and more. The seminar/ training facilities are designed to accommodate guests with comfortable seating arrangements, ensuring that they feel at ease with the event. They assure you the best learning atmosphere in town.
6. Technical Assistance
They make it certain that their clients are well supplied with technical assistance. These seminar/training rooms are sufficiently equipped with the following;
High-quality resolution projectors, screens and remote clicker,
Whiteboard, flip board with markers and dusters,
LCD display screens
Efficient and fiber optics ultra-high speed internet connections,
High speed wireless internet connection for your guests and participants,
Wireless sound system and headphones, handheld headphones
Centrally air conditioned environment,
Split air conditions installed,
Water cooler dispensers,
Power supply ports,
Well-furnished and tidy restrooms.
7. Multiple Setups
These rental training rooms businesses in Singapore assist their customers with variety of arrangement styles for seminars and training. These setting include; u shaped setting, two types of class room settings round tables and theater type settings.
Bonus Features – Value Addition
In addition to these technicalities, these rooms are fully carpeted, comfortable and modern seats and tables are provided. They assure well-furnished, clean environment and tidy restrooms, with hygienic food outlets, buffet lounge upon reservation and abundant parking space.