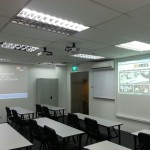 For any organization, employees hold the key importance in helping the company succeed. Realizing the significance and the value an employee holds in a company, most of the companies give due consideration to improve and enhance employee skills so that it turns out beneficial for the company in the longer run.
Training sessions and workshops are the primary source for employees' skill enhancement. Quite often, training room rental services also bring you the services of training experts that guide companies and employees about several aspects of training.
Therefore, companies invest in it heavily. Here in this article, we will discuss some of the aspects of training that will help improve your employees' performance which in turn would be beneficial for your company.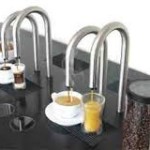 1. Empowerment
Unless your employee feels that he or she is empowered, they will not have the confidence of moving forward. Give your employees the confidence of taking their own decisions. Trusting their capabilities is important in order to nourish the decision making skills. Employees who feel empowered are able to better present their ideas and suggestions which is always good for a company's cause.
On the contrary, under powered employees will always hesitate in presenting their ideas because of low trust between them and the company. It is not a good practice because you want to extract maximum out of your employees' skill set.
The last thing you want from your employee is to act like a robot and do just what you ask them. It will take out the element of creativity and versatility from your company and leave you with nothing but boredom at work.
2. Build on the Strengths
Each of your employee will be super-efficient in one field and an alien to a certain field. It is important that you focus on where the strength of your employees lie. Focusing on them will bring out the best from your workers and they will feel more determined to work because their weaknesses won't be exploited then.
The key here lies in your hand. If you are able to figure out the strength of a certain individual, only then you can improve upon them. Talking to your workers about their weak and strong points is quite important in this regards. You might then be able to turn their weaknesses into strengths too.
3. Holding Appraisal Sessions
When you praise an effort you are investing in it further and there are higher chances of improvement. Negative feedback, although being important, can be sometimes destructive to your company's cause. The matter is pretty delicate so we will simplify it for you.
If you arrange appraisal sessions for your employees where you recognize all the good work done by your employees will uplift your employees' confidence and they will be inspired to work better. Get your higher staff to interact with the workers and appreciate their efforts. Sometimes, a good salary and facilities may not be enough to extract the best performance from your workers.
Holding such appraisal programs can be a bit of an issue especially if you have a smaller office. You can contact seminar room rental service providers in this regards. Make a grand arrangement so that your employees get a worthwhile experience.